Starting A Fashion Blog Guide: The 6 Tools You'll Need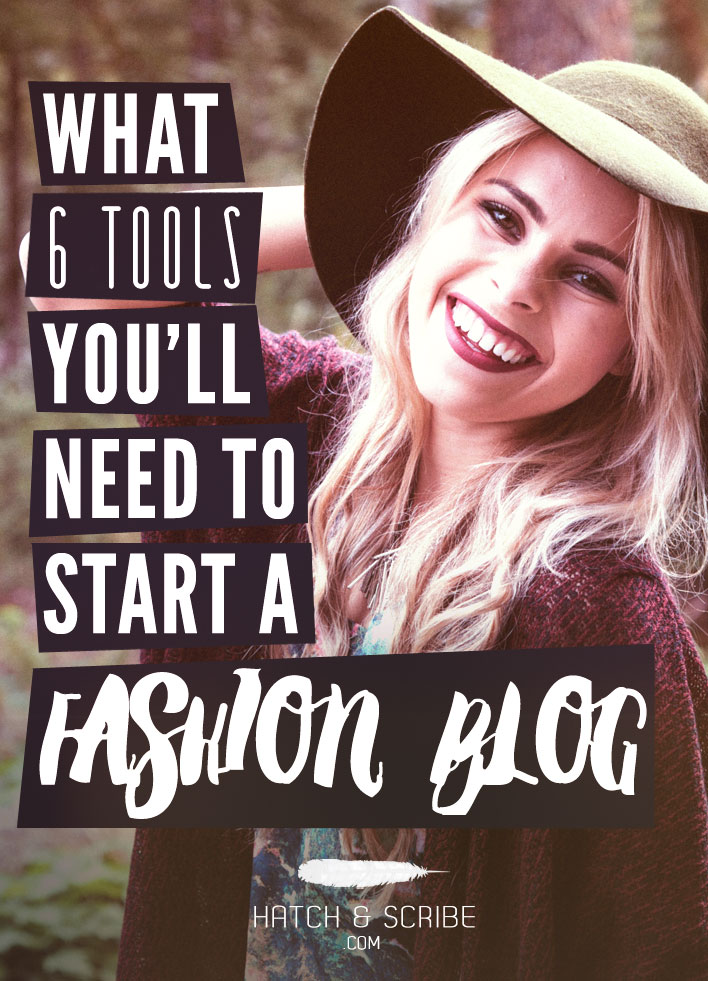 Pin to save this for later or get started now >>
It will only take 11 minutes for you to become a fashion blogger. But first lets go over all of the tools you'll need.
1. A Name
You are going to need a fun, catchy, memorable and meaningful name for your fashion blog. The name of your blog is going to be the first thing people see and it needs to grabs peoples' attentions.
This can be the hardest step when starting a fashion blog. Setting up the domain name and hosting, which comes next, is much easier than this. But I've put together a simple post that will show you how to get creative and brainstorm a blog name that you'll love (How To Come Up With Ideas for Fashion Blog Names). And if need more help, then check out my #blogger life blogging course and we can work on it together.
2. Domain and Hosting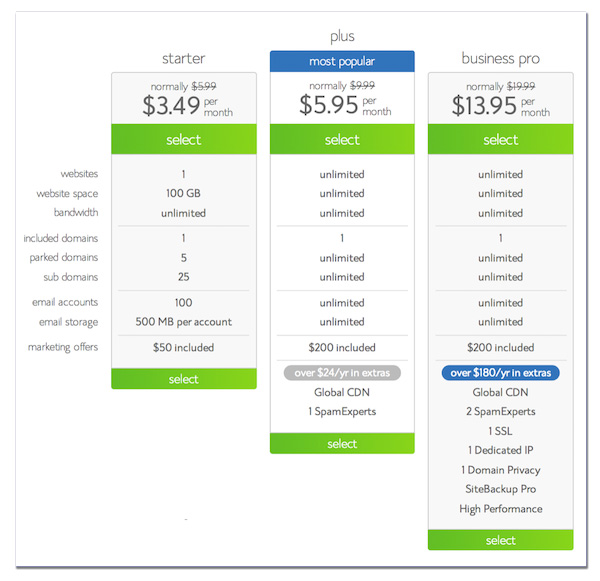 You are going to need a domain and hosting to get your fashion blog up online.
A domain is your address online: mynewfashionblog.com. It usually costs $10-$16 a year, but you can get a free one with the hosting I'll recommend below.
Hosting is where you store all of your blog's files (the pictures, text, and layout and design of the blog). Every time someone visits your fashion blog, your host sends the files to their browsers so they can see your blog.
It costs $5.95 a month for a 12 month plan to have your fashion blog hosted with BlueHost (or $3.95 a month for a 36 month plan). This is paid in a lump sum to save you money.
I use BlueHost for Hatch and Scribe and my home design blog Home Tree Atlas – Bonus: you get a free domain name with them. Start your own blog with the Starter Plan for only $3.95 a month.
It will only take you 11 minutes (or less) to set up your domain and hosting. And at the end of it, you'll have your blog up online. Follow along with my post here (How To Start A Fashion Blog (Become a Fashion Blogger in 11 Minutes)) that shows you how to set this up – and in 11 minutes you'll be a fashion blogger.
3. WordPress
Once you have your domain and hosting, you are going to need a way to add posts to your site. This is where WordPress comes in. It is a blogging software that lets you easily create posts on your site. By simply clicking a button on BlueHost, WordPress is installed on your blog. I go through how to do this in my set up post here (How To Start A Fashion Blog (Become a Fashion Blogger in 11 Minutes)).
4. A Design Theme
You are going to want to have a good looking blog design. There are free design themes that come with your blog when you install WordPress. Or you can go out and buy a premium theme. ThemeForest is the place to go for premium WordPress themes.
A simple and sleek theme that is ideal for a fashion blog would be the Shiroi Hana theme: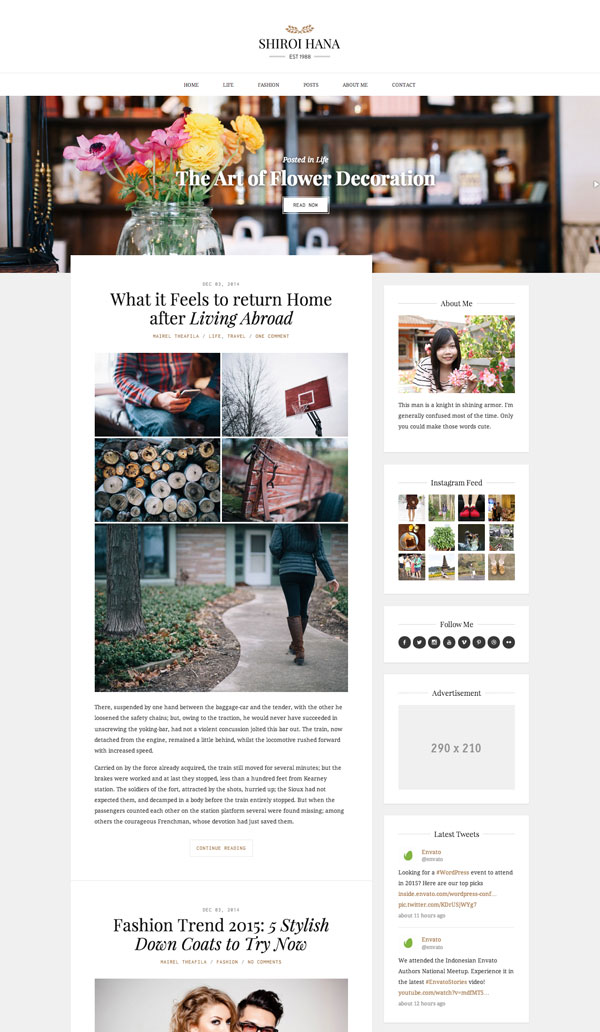 5. A Camera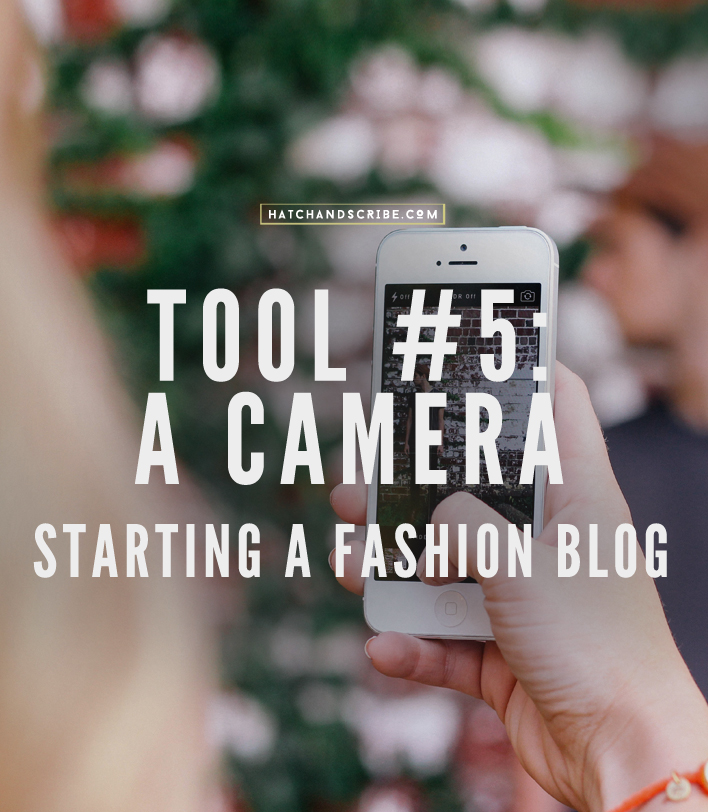 One of the most important tools for a fashion blogger is going to be their camera. You are going to need to take some snaps of what you are wearing, or what other people are wearing.
Great photos is the key to getting a fashion blog spread and talked about. Most smart phones will be able to take great looking photos.
But if you want to start getting more professional, then you'll want a DSLR. These are the large cameras that let you control all of the setting when taking a photograph. Canon is the way to go, and I would recommend the Canon T3i which you can find out about here.
6. Submission Sites
To build traffic to your new fashion blog quickly, you are going to want to share your posts on other sites that have a lot of traffic.
Yes there is Facebook and Pinterest. But there are also submission sites that will put your blog post on the front of their site for a day or two. This way you get a lot of eye balls on your posts, and people also end up pinning and sharing them after seeing them on these submission sites.
Some submission sites for fashion bloggers include:
There you have it. The 6 tools to get your fashion blog started.
If you already have a blog name in mind, then get started with a BlueHost account. Follow along with this guide How To Start A Fashion Blog (Become a Fashion Blogger in 11 Minutes)) and in 11 minutes you'll be a fashion blogger.