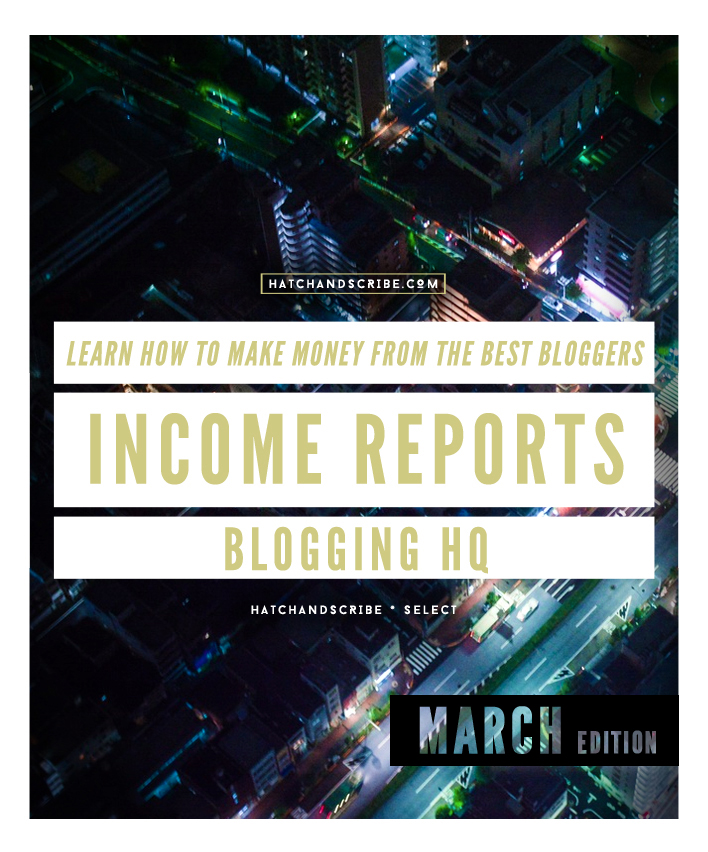 Here is a quick round up of the latest income reports from bloggers I respect. These are bloggers you can seriously learn from. I have much more planned for this page (what is the average time it takes a blogger to get to $1000, etc) – so pin or bookmark this page and come back soon.
Quick takeaways from reading these income reports:
You can learn a lot and find out different strategies by reading how bloggers in other topics run their blogs. My blog (Home Tree Atlas) is in home design, I've learned a lot from food bloggers.
Sponsored posts is a high generating income area – even for people with low pageview numbers.
Having a solid Instagram account can help boost sponsorship income
March 2016 Income Reports Round Up
(Amounts shown are for total income, excluding expenses)
Food Bloggers
*
Home and Lifestyle Bloggers
*
Travel Bloggers
*
Fitness Bloggers
*
Business and Finance
*
Check back soon for more stats.