How To Start a Travel Blog: The 9 Tools You'll Need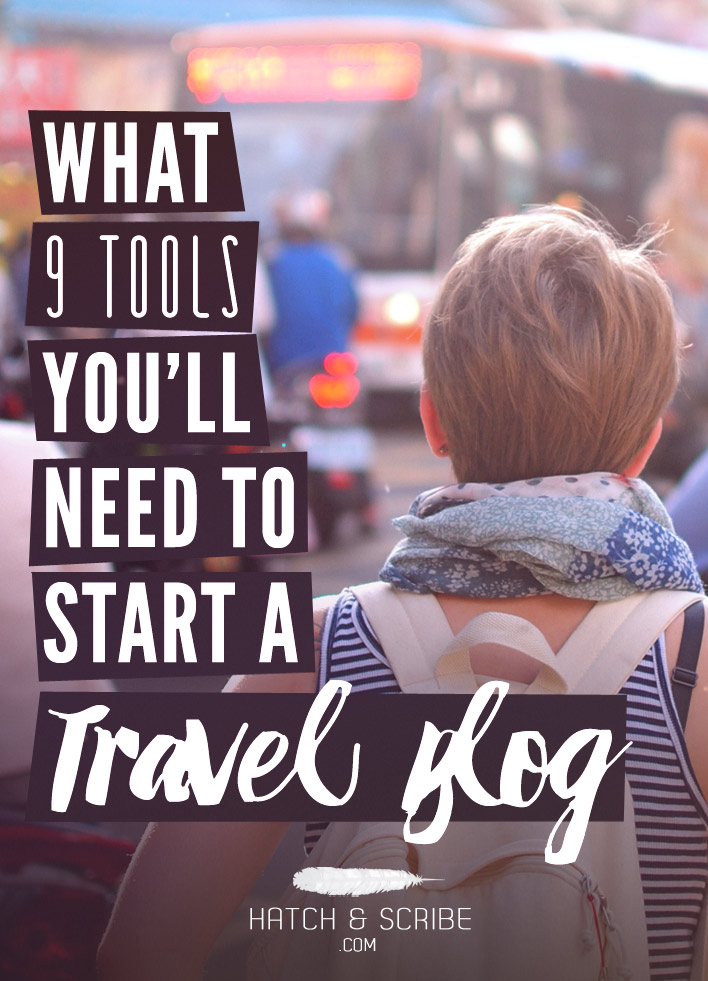 Pin to save this for later or get started now >>
If you are like me, you love traveling and you want a place to document your travels. This could be as a personal diary, to keep family and friends back home updated, or to help other travellers online. It is quite easy to set up your own travel blog. I can turn you into a travel blogger in 11 minutes. First let's go over the 9 tools you'll need.
1. A Brand Plan
A brand plan is simply a plan of what you want your blog to be about. So many people skip this step, or don't give it as much thought as they should.
You'll want to write out, specifically that you want your travel blog to be about. The more focused you get with what you want to blog about, the more memorable your blog will be, the more fun you'll have creating your travel blog, and the more likely you'll keep posting.
Do you want your travel blog to be about: luxury travel or on a budget? Will it be about adventure travel, visiting cafes around the world, fashion from around the world, vintage goods from around the world, or about visiting countries and trying the local food.
Will it be about family travel, female solo travelling, travelling with a small backpack aka minimalist travel or will it just be about Japan, Paris, Vietnam, or your home town?
Try and get as specific as possible. For example "budget adventure travel in Asia", "travelling around Europe highlighting luxury fashion".
The biggest mistake a lot of newbie bloggers make, is that they want their blog to be about everything "it's going to be about fashion, travel, food, and fitness". What ends up happening, is that their blog dies after a month or two. Imagine you visit a blog, and it has a post about "My Latest Fruit Diet", another post on "An Antique Market In Tokyo", another post on "10 Home Workout Exercises With a Chair". From a visitors point of view, you have no real idea what the blog is about, and you won't be coming back. From a bloggers point of view – you haven't built any momentum with your blog.
Now imagine you start a travel blog about "budget travel in Japan". In your first month you write a post about "Top 10 quirky and budget friendly hotels in Tokyo", another post on "Don't Miss These Free Attractions in Kyoto", "Experience Nature in Japan and Save Money by Camping in These National Parks", "Stay Longer in Japan By Volunteering On an Organic Farm". As a blogger, you've built up momentum with your blog in the first month. You've also created a valuable blog that will help readers that are looking for budget options in Japan. As a reader visiting your site, you know exactly what the blog is about. It will be memorable, and you'll know where to go when you need info on budget travel in Japan.
Getting focused:
will help your blog be memorable and grab peoples attentions
will make your blog posts focused – you'll last longer as newbie blogger
will mean you'll have more fun with your blog, as it is easier to build momentum
will mean you'll be helping people with a specific topic
Having a solid plan for your blog, really helps in coming up with a catchy and memorable blog name.
2. A Name for Your Travel Blog
Once you've got a solid idea of what you want your travel blog to be about, it'll be a lot easier to come up with a memorable and meaningful blog name.
It is important to come up with a memorable name because A) it is the first thing people see and B) it says a lot about your blog instantly.
This is the hardest step when starting a travel blog. First you want the perfect name, then you have to check if it is available. I have written a guide here that will show you how to come up with your own blog name that you will love. If you need more help, then check out my #bloggerlife Blogging Course and we can work on setting up your blog together.
3. Getting a Domain
To start your own travel blog you are going to need a domain. This is your address online www.mytravelblog.com. It usually costs $11 – $16 a year, but you can get a free one depending on the host you use – which I talk about below.
4. Easily Setting Up Your Blog on a Host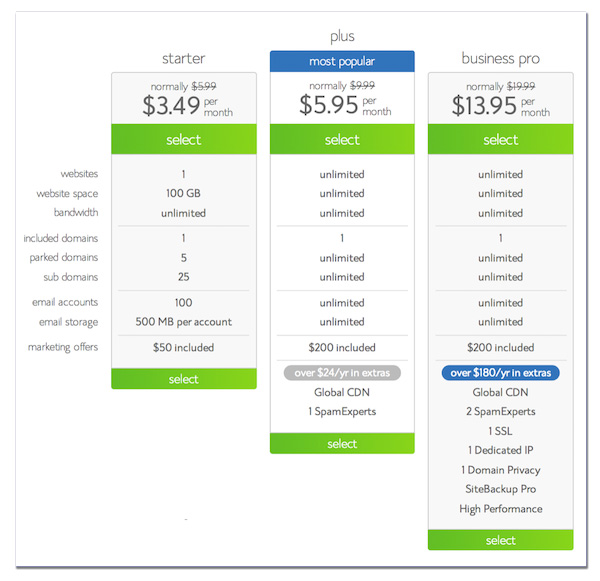 All of your files on your computer are stored on your hard drive. A blog also needs a place to store all of its files (pictures, text, logo, ads, etc.). This is where a host comes in. It is a place where all of your blog's files are stored. Every time someone visits your blog, your host sends the files (pictures, text, etc) to their browser.
I have a simple post (DIY Set Up – How to Start a Blog (11 Minutes)) that shows you how to set up your domain name and host account together. It takes only 11 minutes, and when you are done your blog is all set up and ready to go. This step is pretty easy. Coming up with a blog name is harder than setting up the blog.
I recommend using BlueHost. I use them for this site, and for my home design blog Home Tree Atlas. BlueHost is easy to use, can handle high amounts of traffic, and if you ever need help, their phone support is awesome. PLUS, when you sign up with BlueHost you get a free domain name, and setting up WordPress only takes one click.
I use BlueHost for Hatch and Scribe and my home design blog Home Tree Atlas – Bonus: you get a free domain name with them. Start your own blog with the Starter Plan for only $3.95 a month.
5. WordPress: The Best Way to Create a Travel Blog
Once you have your domain and hosting account set up, you will then need a blogging platform. This makes it easy for you to upload text, photos, and videos about your travels. The best blogging platform out there is WordPress.
When you set up a hosting account with BlueHost, you'll only need to click a button and WordPress will be installed instantly on your new website.
6. A Design Theme: Making it Look Good
Now that everything is set up, you can start creating your travel blog. The first thing most people like to do, is to find a good looking WordPress theme.
A theme is way of designing your blog. You find a theme you like the look of, you then download it, and then upload it to your blog (I show you how to do this here). It's that easy to change the look and feel of your blog.
You can look around the free themes that comes with your blog on WordPress, or you can shop around for premium themes that cost around $3-$50 – check out ThemeForest.
When it comes to choosing a theme for a travel blog, you will want one that highlights your photos. Here is a sleek WordPress travel theme from Theme Forest called Shiroi Hana: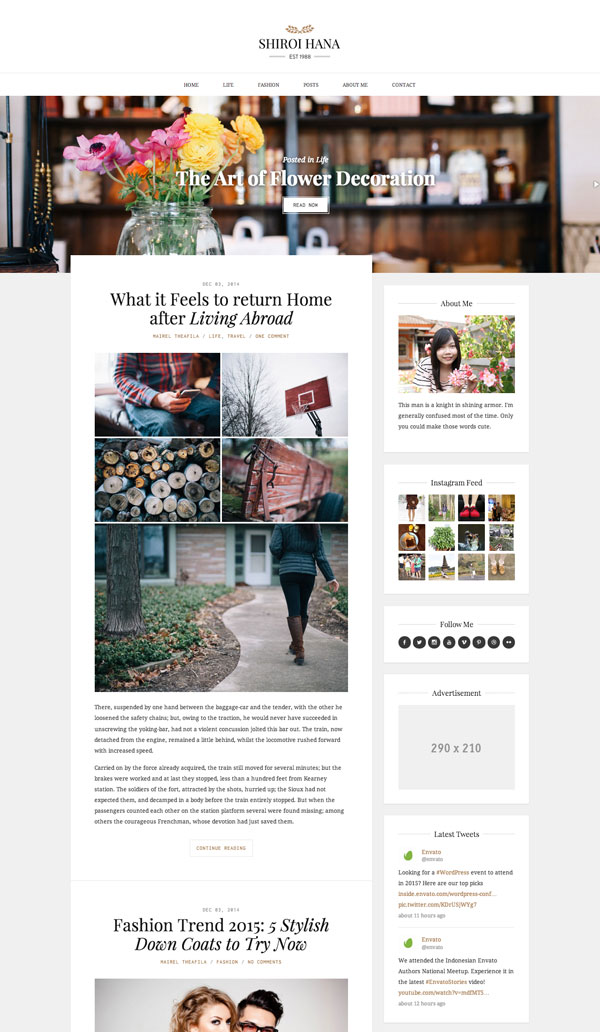 7. A Camera: Attracting People to Your Blog Posts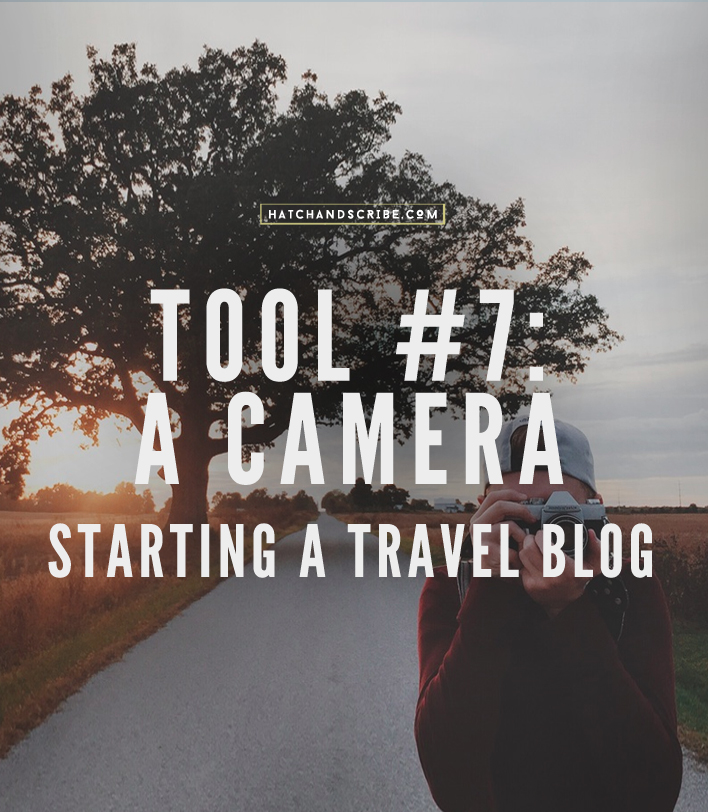 If you want to get your travel blog spread and talked about, you are going to need photos in your posts. Go on Pinterest and you'll see people pinning the images from a blog post. When people share an article on Facebook, the feature image is large and grabs peoples attentions.
To get great images for your travel blog, you are going to need a camera. The best camera to use, is the one you have. You can do a lot with a simple phone camera or a GoPro – and they are easy to travel with. But if you want to take more professional looking photos you will want to get your hands on a DSLR.
Canon would be the way to go, and if you want a good starter DSLR I would recommend the Rebel T3i which you can find out about here.
8. Ways to Promote Your New Travel Blog
I found the best way to get my home design blog, Home Tree Atlas, spread, is to use submission sites. This is because these websites already have a ton of traffic, so when you post to them, some of those visitors will come and check out your blog.
When it comes to travel writing, you have a ton of websites who are looking for original travel stories. Most of them you'll need to write an original story for – but at the end of the blog post they'll have an "about the author" section and will link back to your blog. This is the best way to build an audience for your blog. Some of these submission sites will even pay you for your posts. Here are some places you can submit your travel stories to:
And if you are ambitious:
9. Money Generators
When you've got your travel blog up and running, posted quite a few times, and find out that you enjoy building your blog, then you can start thinking of ways to generate income from it. Here are the 3 main ways to do that:
Advertising: The audience you attract to your travel blog will be wanting to book flights, hotels, and buy travel gear. This is why advertisers want put ads on your site. The more visitors you get to your site, the more money you will make. You can use simple advertising networks like Google Adsense or BlogHer. Or if you have a really niche travel blog, say about Budget Female Solo Travellers in Bali, then you can reach out to hotels in Bali, and other companies (like restaurants, yoga studios/camps, surf camps, tour guides) and get them to advertise directly on your blog.
Selling Other Peoples Products: One of the great things about having your own blog is that you can recommend a product or service and put a link in one of your posts, and if someone clicks on it and goes and buys something, you will get a cut of that sale – aka a commission. This is called affiliate marketing.
You can recommend travel gear and books, and link to products on Amazon to make money with your travel blog (Amazon Associates Program).
You can also recommend hotels and flights, and earn money through these affiliate programs: Trip Advisor Affiliates, Agoda Hotels Affiliates.
Selling Your Own Products: When you have a travel blog that brings in a lot of visitors, you start to get a good idea of what your readers want. You get to know the problems they are having. This means you can help them and create solutions – and make money doing it.
Some product ideas include: creating specific travel guides, making travel gear that solves a problem, you can freelance travel write for other sites and get paid to do it, you can even sell your travel photographs to stock websites like Creative Market.
There are a few steps when it comes to starting your own travel blog. But they are all easy. The first step to setting up your own travel blog is to come up with a name. Follow along with my step by step guide here: How To Brainstorm Blog Name Ideas You'll Love.
If you already have a name, go straight here and in 11 minutes you'll have your travel blog set up: DIY Set Up – How to Start a Blog (11 Minutes).
Bookmark this page and work through each step to getting your travel blog off of the ground – message me if you have any questions