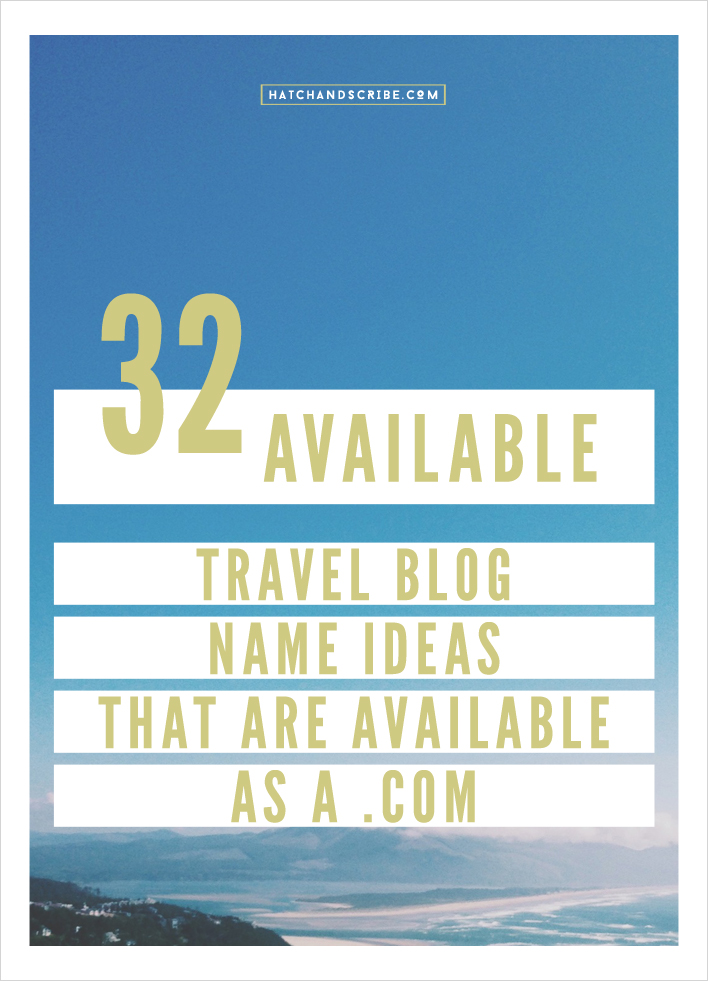 It's pretty tough to come up with a name idea that you love for your travel blog or company. It is even harder to come up with a name idea that is available as a .com.
I've been helping a lot of people create their memorable and loveable name for their travel. So below I've come up with 33 creative travel blog name ideas that are available for you to take as a .com (be quick before someone else takes the good ones).
Here are some examples of unique, clever and catchy travel blog names:
Available Names
The 33 name ideas below are all available to be taken as a .com, ready for you to start your travel blog.
Once you have found your travel name, get set up with a hosting account and free .com domain name with Bluehost (before it gets taken). They are the same company I use for Hatch and Scribe, and Home Tree Atlas.
If you click on any of the name ideas below, it will take you to a page where I will show you how to register the name as a .com.
Getting Started
All of the names above are available as a .com. To register one of the name ideas above, head over to Bluehost to set up a hosting account (go with the 'Starter plan') – which will come with a free .com domain.